Michael lived his dream through his desire to overcome Dyslexia and excel in reading. Since his death, the foundation has spent countless hours dedicated to discovering and creating innovative tools to help students challenged with a learning disability learn how to read and most importantly, to enjoy reading! Michael Anthony Hughes Memorial Library continues to reflect the tenacious little boy who never, ever gave up on his dream.
Yes, You Too, Can Do It!
The mission of Michael Anthony Hughes Memorial Library is to encourage learning and exploration through reading. We believe that the greater a young mind's tenacity to learn and read, the greater his capacity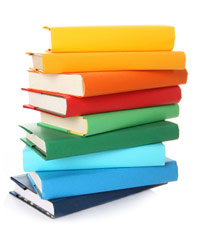 to lead and grow. This guiding principle challenges the standard belief held by most young students that learning is an arduous and tedious task rewarded after a long, dark tunnel of repetition and tests completion and aspires to help young people see that reading and learning can be fun as well! Our mission is accomplished through reading, writing, acting, reciting poems, oral history and through storytelling using creative tools designed and developed by the foundation.